I am totally in love with Lupita Nyong'o and her dress at the Oscar's did not disappoint! In fact I love it so much I have decided to create a whole post on perfectly pretty pastels. I mean look at her; absolutely stunning!
For me pastels represent all things spring and summer, and after the long wet winter we have had here in the UK anything that inspires thoughts of Spring is very much welcome!
So here are a few of my favourite picks to softly brighten up everyday!
Topshop: Textured Bubble Crepe Tee £32.00 http://www.topshop.com/en/tsuk/product/clothing-427/tops-443/textured-bubble-crepe-tee-2576114?refinements=Colour%7b1%7d~%5bpink%5d&bi=1&ps=200
This pretty little top could be teamed with pretty much anything! The first look that sprang to my mind was to to match it up with a highwaisted pencil skirt and a sexy pair of heels, but I think you could wear it casual with a great pair of denim jeans. However I love the impact this matching skirt has on it – afterall you can never have too much of a good thing!
River Island: V Neck Shift Dress £25.00 http://www.riverisland.com/women/dresses/shift-dresses/Blue-Chelsea-Girl-V-neck-shift-dress-654080
Or what about this simple V neck dress; in a stunning pale blue colour its could be glammed up with some statement jewellery and heels or kept casual with some flats. I think I'd feel like I'd stolen just a small amount of Lupita's style in this colour!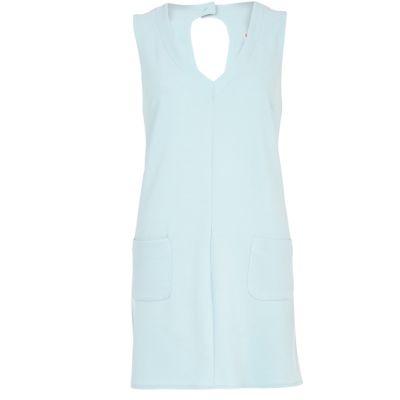 Or what about a pastel pair of jeans – New Look have every pastel colour imaginable available and at £19.99 they are an absolute bargain! New Look: Skinny Jean £19.99 http://www.newlook.com/shop/womens/jeans/lilac-skinny-jeans_300710555?isRecent=true
Team with another pastel coloured top for a complete 'sweet as candy' look or team with white to keep it simple!
But if all out pastels aren't your thing then maybe you could try some pastel accessories like this selection of goodies available from Forever 21: http://www.forever21.com/UK/Product/Category.aspx?br=f21&category=Promo_Shoes_bags-lookbook_02pastel
I'd love to know your thoughts on pastels; what you've purchased, what you've got on your wish list and most of all; how much do you love Lupita's dress?
Thanks for reading,
C xx