So we've actually had a bit of sunshine here in the UK already – and although its gone back to being a bit chilly again I'm feeling inspired for the summer!
I'm hoping to get a little tan (even if its out of a bottle) and what better way to show off a tan than with some cream or white clothing. I've selected some of my favourite pieces below.
Topshop have some AMAZING pieces at the moment;
The first is this little white dress which I personally think is fabulous and it reminds me a little of the Chanel dress Keira Knightley wore recently. The waistband is bang on trend at the moment and I think you could team it with some black accessories for a real standout outfit. http://www.topshop.com/en/tsuk/product/clothing-427/dresses-442/60s-lace-shift-dress-2710010?refinements=Colour%7b1%7d~%5bcream%7cwhite%5d&bi=1&ps=200
The next of my selections is this GORGEOUS jumpsuit with a gold embellished edging around the top it just screams simple elegance. I reckon you could team this with some simple gold heels, statement earrings and a small clutch and look totally amazing. http://www.topshop.com/en/tsuk/product/clothing-427/dresses-442/jumpsuit-by-tfnc-2702098?refinements=Colour%7b1%7d~%5bcream%7cwhite%5d&bi=1&ps=200
My final Topshop selection is this cute 1920's inspired vest. If you didn't want to go all white you could pair this up with some skinny jeans and be ready for anything! http://media.topshop.com/wcsstore/TopShop/images/catalog/62E16FCRM_large.jpg
My next selection is from Warehouse and its a bit different… the first time I saw it I wasn't sure but its kind of growing on me – its definitely quirky! I think its got a 1960's vibe to it which I love and I think if the rest of your outfit was quite simple it could really work. What do you think? http://www.warehouse.co.uk///warehouse/fcp-product/315752#GBP
However if you fancied more a bohemian look then what about this beautiful kimono from River Island – I can picture this with some denim shorts, a plain vest top, gladiator sandals and aviators for that perfect summer festival look (although maybe wellies would be more suitable!)  http://www.riverisland.com/women/tops/kimonos/Cream-floral-tassel-trim-kimono-650038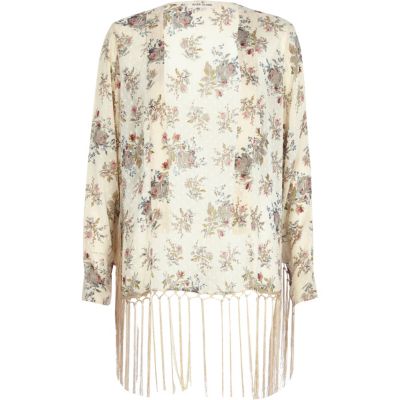 And last but not least (and for those of us who are brave enough) how about these stylish tailored white trousers from Mango – I love the side splits on the hems! http://shop.mango.com/GB/p0/mango/new/textured-trousers/?id=21065544_OW&n=1&s=nuevo&ident=0__0_1395492686343&ts=1395492686343
So there you have it – my pick of 'all things white and beautiful'!!!
My personal favourites are the Topshop dress and jumpsuit, and I'd love to hear your opinions.
Thanks for reading, C xx
P.S. Just remember folks that whatever happens, it will be all-white on the night! (Sorry – I couldn't resist another pun!)