I'm totally loving all of the statement jewellery that's around at the moment. There are some really striking pieces available for anyone whether they are on a tight budget or have a bit more cash to spend!
Forever 21 has some fabulous necklaces at the moment – these are just a pick of some of my favourites! (You can check out their full range here http://www.forever21.com/UK/Product/Category.aspx?br=f21&category=acc )
One particular statement piece I'm really into at the moment are Peter Pan Collars. They seem to have the power to make every outfit simultaneously glamorous and cute. I like to think of them as a way of being like the Lost Boys and never growing up -they just look fun, cute and quirky!
I really like the idea of the detachable collars so that you can wear them with any outfit and I've seen a lot of posts online about how to make your own Peter Pan Collar (but I've not tried it yet). I've put some images below to show you all how varied they can be…
This first one is from a site I've found called Dolly Bow Bow – which has some really fun and unique pieces – you should definitely go take a look if your after something a bit quirky! http://www.dollybowbow.co.uk/
This next one is one I've found on Etsy – and I'm disappointed that its in the USA as I really love it! https://www.etsy.com/listing/95699908/layered-peter-pan-collar-necklace-gold?ref=related-2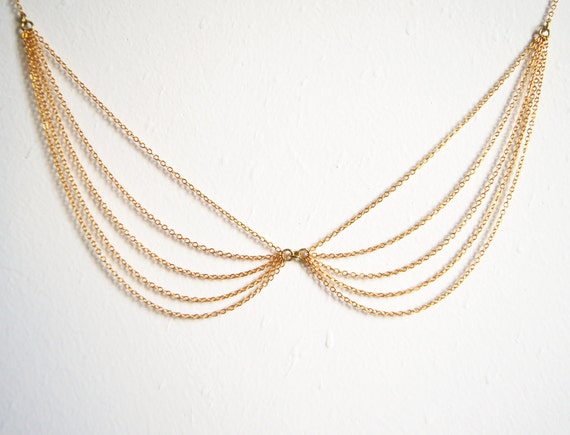 Finally is this one… which I really love! http://www.polyvore.com/peter_pan_collar_necklace_earring/thing?id=65122335
So will any of you choose to make a statement this spring? Has anyone gone all DIY and made their own? I'd love to hear about your thoughts on statement jewellery and see any pictures of your favourite pieces.
As always, thanks for reading, C xx